Welcome to Our Comprehensive Suite of Services for Protecting Your Assets and Future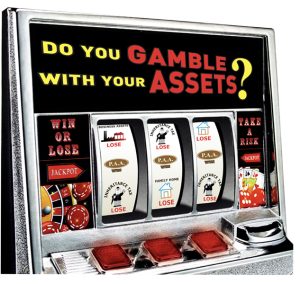 At Paul Adams Associates Asset Management And Legal Services, we are committed to empowering you with comprehensive asset protection and legal solutions tailored to your unique circumstances. Your peace of mind is our priority.
Asset Protection:
Shield your hard-earned assets from creditors, lawsuits, and potential claims. Our tailored strategies include trusts, life insurance, and business entity formation to safeguard your wealth.
Estate Planning:
Craft a roadmap for the distribution of your assets and the care of your dependents after your passing. Minimize inheritance taxes, avoid probate, and ensure your wishes are meticulously carried out.
Wills, Trusts:
Draft legally binding documents dictating asset distribution (wills) or establish trusts for managing assets for beneficiaries' benefit.
Tax Planning:
Optimize your finances by minimizing tax liabilities through strategic use of deductions, credits, and tax breaks.
Probate:
Expert navigation through the complex legal process of estate administration post the owner's demise, ensuring adherence to the deceased's will.
Document Storage:
Securely store and protect vital documents from damage, loss, or theft.
Lasting Powers of Attorney:
Authorize trusted individuals to make decisions concerning your welfare or property if you're unable to do so.
Inheritance Tax Solutions:
Tailored strategies to reduce or eliminate inheritance tax liabilities via trusts, lifetime gifts, and business entity utilization.
Long-Term Care Asset Protection:
Protect assets from the costs of long-term care through insurance, Medicaid planning, and business entity strategies.
Business Wills:
Ensure the smooth continuation of your business post your passing with clear instructions through legally binding documents.
Partnership Agreements:
Define rights and responsibilities among business partners, preventing disputes through comprehensive agreements.
Shareholders Agreements:
Clarify rights and responsibilities among shareholders, mitigating conflicts with detailed agreements.
Land Registry Service:
Utilize government services to safeguard property against fraud and scams through accurate land ownership records.
Co-Ownership Agreements:
Prevent disputes between co-owners through detailed agreements outlining shared property rights and responsibilities.
Court of Protection:
For individuals lacking decision-making capacity, the Court of Protection appoints deputies to act in their best interest.
Contact us today to embark on a secure financial future!